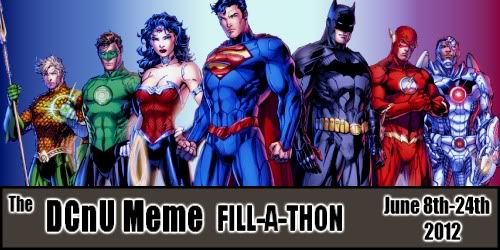 From June 8th to 24th June
dcu_memes will be running a Fill-A-Thon at The DCnU Meme!
♥
During that period, all new prompts will be temporarily screened as we try to get as many new fills as possible.
♥
Please feel to join in, whether it's creating new fills or cheering on others, we'd love to have you!
♥
To visit our other prompt posts, check here.